2017/2018 Tax Tables Guide
21st June 2017
Make sure you have the right information to hand with our 2017/2018 tax tables guide.
The guide covers the key tax rates, allowances and reliefs to help you with your tax return and to plan ahead with your taxes.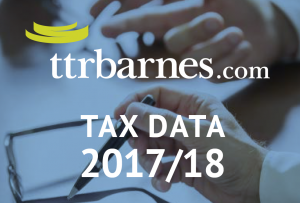 If you have a specific query about any of the information contained in this guide please just give us a call.  Please note that there are potentially complex qualifying conditions for some of these allowances and reliefs, so please seek professional advice if in any doubt.