IHT: Understanding the new Family Home Allowance
5th July 2017
New rules surrounding Inheritance Tax were introduced from April 5th 2017, that have potentially removed millions of family homes from the impact of Inheritance Tax. The rules and exemptions are quite complicated, however, and many people could miss out completely unless they review their wills, while it could pay others to start giving away their wealth, or even remarry.
How does Inheritance Tax (IHT) work?
Under current legislation, spouses and civil partners can pass all of their estate to each other without any tax arising; however, IHT may be payable when it comes to passing assets down to younger generations.
In this instance, a tax-free "nil-rate band" of £325,000 can be applied to the value of the estate before any IHT is due.   For example, an estate valued at £500,000 would only invite IHT on the remaining £175,000, once the nil-rate band had been applied.
What has changed? – introduction of the "Residence Nil-rate Band"
As of April 5th 2017 a new allowance, the "residence nil-rate band" (RNRB), allows a further reduction on the IHT due during the sale of a family home. This new allowance will start at £100,000 per individual, rising to £125,000 in 2018, £150,000 in 2019 and £175,000 in 2020.
As with the basic nil-rate band, it is transferable between spouses, which permits them potentially to pass on wealth up to £1m without incurring tax.
What's the catch?
The allowance is not as generous as it first sounds, as not everyone will qualify for the new perk. For example, those without children, many business owners, and also estates worth more than £2m will, in most instances, be unable to take advantage of the allowance.
Previous wills incorporating tax-planning solutions for earlier circumstances may now be redundant and potentially dangerous for the individual, as many traditional estate-planning arrangements will no longer work and should be revisited. Likewise, those looking to take income in retirement but also looking to pass on wealth should now take the opportunity to revisit the most tax-effective ways of doing this.
There are some other key conditions of the allowance and rules surrounding its use that we cover below;
Who can inherit?
The new allowance is available only when estates are directly inherited by children, stepchildren, adopted children or grandchildren. It will not apply if property is left to nieces or nephews, for example, or brothers or sisters.
It will also not be available when property has been left in trust, which is why wills should be revisited urgently.
The residency test
To claim the RNRB, you must leave a property as part of your estate and must have lived in it as your main residence at some point. A property that has always been a buy-to-let, for example, will not qualify.
What if you downsize?
It is possible to protect the RNRB if you sell your family home to move to a smaller property, or into rented accommodation or a nursing home.
Essentially, if you have sold a property after July 8th 2015, you should calculate what percentage of the RNRB could have been claimed had you died after April 2017 and still been living there. This additional allowance can still be used to offset inheritance tax against other assets on death.
Can I give wealth away before I die to avoid tax?
You can give small gifts tax-free. But when disposing of significant assets you may be able to mitigate inheritance tax via what are known as "potentially exempt transfers". Provided that you survive seven years after making such gifts, they are removed from your estate.
After three years, any tax on gifts that exceed the nil-rate band is tapered on a sliding scale.
What about the £2m clawback?
Estates worth more than £2m will see the new inheritance tax break clawed back, losing £1 of the allowance for every £2 in extra wealth. But many people who do not consider themselves particularly wealthy could be hit by this penalty.
For example, a husband might die with a net estate of property and investments worth £1m and leave everything to his spouse tax-free. By the time she dies, her assets, including her husband's bequest, might be worth £3m, rendering both her RNRB and her husband's redundant.
However, this could have been avoided if she had begun to make lifetime gifts under the potentially exempt transfer rules. For the purpose of claiming the RNRB, any gifts are immediately and completely removed from the estate.
Can I inherit more than one set of IHT tax breaks?
In theory, you can inherit only one nil-rate band and one residential band. But with careful planning it may be possible to benefit from a second spouse's allowances.
Why business owners miss out?
Business owners are particularly vulnerable to the loss of the RNRB. Most businesses can be passed down the family free from IHT because they qualify for a perk called Business Property Relief. However, even when this is the case, its value will be included in the value of estates for RNRB purposes, frequently pushing them above the £2m hurdle.
With so many conditions, exemptions and potential pitfalls to consider with the new Family Home Allowance, we suggest speaking to one of our tax or finance advisers to fully discuss your individual circumstances.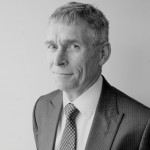 Dean.Smith@ttrbarnes.com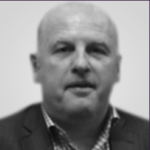 Richard.Emery@ttrbarnes.com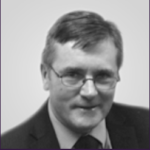 Article written with information taken from The Daily Telegraph.