Exciting New Features launched on TTR Barnes Tax App!
1st December 2016
Users of the TTR Barnes Tax App will now see a host of added features to make their business tracking and accounting even more efficient.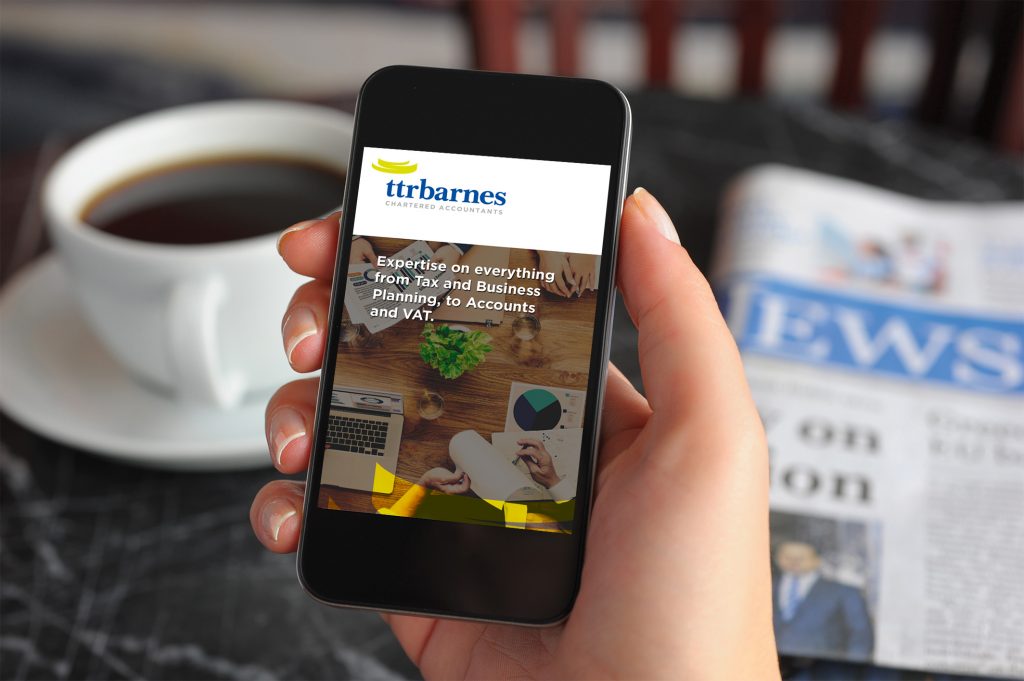 Available now in the Apple Store and coming shortly to Google Play, the new app update includes the following key features:
Mileage Tracker
With a new Google maps integration, tracking mileage has been made hassle-free. This new app function allows the user to put in two address postcodes and the app will calculate the distance, mileage allowance, fuel cost and driving time. The user can then save this for future reference. Hey presto!
Tax table
All tax rates, presented in a simple, easy-to-understand format, means users can quickly check the most up-to-date rates of tax such as Capital Gains Tax, Corporation Tax rates, car fuel benefit, Income Tax rates, Land and Buildings Transactions Tax, SDLT, Capital Allowances and more.
Expenses
Paperwork is further reduced with the ability to scan receipts and then categorise and save expenses in one location, with the ability to export to email, PDF and integration with apps such as Dropbox.
Tax calculators
The app also features interactive calculators, covering two financial years, where users can calculate dividend payments, SDLT, Pensions Relief, Inheritance Tax, VAT, Corporation Tax, loan and mortgage repayments, company car and fuel benefits and more.
Tax tips
Users can also choose to receive informative tips, news and checklists related to their business and personal tax advice. With easy-to-understand tax explanations, checklists and tips covering topics such as Capital Gains Tax, Inheritance Tax planning, taxation of the family and more.
Key tax dates
The app includes a tax calendar that has all upcoming deadlines, which can be added to a device's calendar with one click, and even shared via email and social media.
Existing users of the app will not have to do anything except update their app when prompted. New users can simply download the latest version of the app, available now in the Apple Store and shortly on Google Play. https://www.ttrbarnes.com/taxapp.html
Download the tax app now!
(Google Play updated version launching soon but you can download previous version now)