For many clients it makes sense to view both personal and business accounts as a whole, to ensure absolute efficiency across all affairs.   Issues such as Inheritance Tax, Succession Planning and Personal Tax can have frequent crossover between business and personal financial planning.
For specialist tax advice arising from change in professional or personal circumstances, speak to one of our specialist tax team.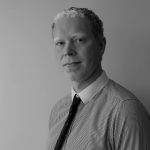 Scott.Laight@ttrbarnes.com 01915670304 Bio
Our associate company, Key Wealth Management, is able to offer advice and guidance on issues such as personal investments, pensions and annuities.  Key Wealth Management provides specialist Independent Financial Advice to individuals and businesses through its team of Wealth Managers.
We are therefore uniquely placed to be able to work as dedicated cross-functional teams, drawing on accounting and financial advice expertise from both TTRB and Key Wealth Management, meaning our clients are able to benefit from a more holistic approach.  Not only are we able to provide impartial financial advice, but we are also able to handle your accountancy and taxation affairs.

For enquiries in connection with financial services, please contact Richard Emery or Dean Smith.  Alternatively, take a look at the Key Wealth Management Website at www.key-wealth.com.