Falling into an inheritance tax trap can be easy for the unwary. At TTR Barnes we will not only make you aware of the potential dangers, but advise on strategies that will keep your estate protected for future generations.
We can help you to draw up and review your will to ensure it is beneficial from both a legal and tax perspective.
Setting up a trust can be an effective way for you and your family to manage and protect your assets and investments, both while you are alive and after your death. A trust is a legal entity in its own right and is therefore subject to its own tax regulations.
There are many different types of trust available, and the options can be confusing. We can assist you in setting up and administering your trust, working alongside other professional advisers to ensure you have full peace of mind in the knowledge that your assets are protected.
For specialist advice on how to deal with inheritance tax and trusts, speak with one of our experts.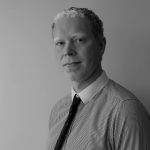 Scott.Laight@ttrbarnes.com 01915670304 Bio