Introducing: Key Wealth Management
26th February 2020
Did you know that we have a partner company which provides independent financial advice?
Many of our clients already benefit from the unique set-up we have with Key Wealth Management. Based in neighbouring offices with a shared reception, our close relationship means we are able to share background knowledge from all accountancy departments, allowing the Key Wealth team provide the best possible advice and support.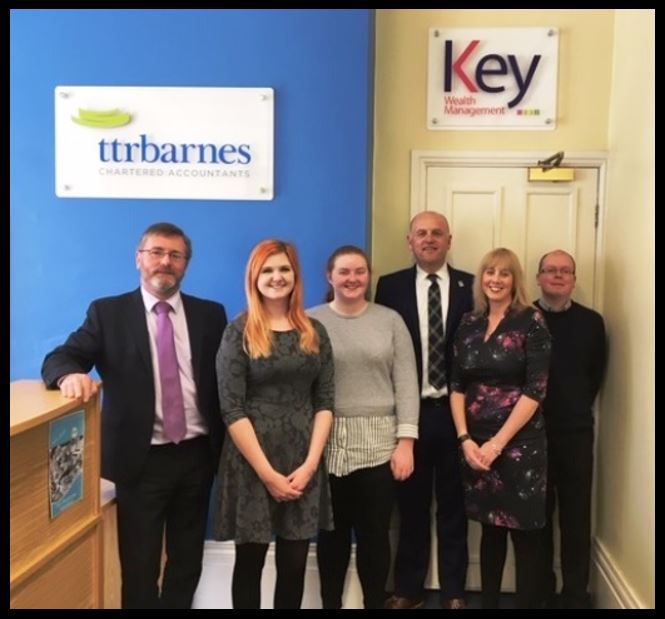 About Key Wealth Management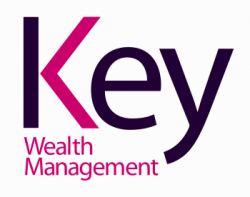 Established in 2001, Key Wealth provides practical independant financial advice to individuals and businesses. The experienced team can offer advice and support on a variety of subjects, including investments, savings, mortgages, wills, pensions and insurance.
For clients which use both TTR Barnes accountancy services and Key Wealth Management financial services, we are uniquely placed to provide even more comprehensive advice. Many of our clients use both companies which allows us to share information and make sure any policies or products we recommend are optimised to maximise tax efficiency.
What can Key Wealth help with?
The Key Wealth team are experienced in a range of matters and can help with financial matters for both individuals and businesses. Services include:
Protection
Have you put arrangements in place to protect your family or business should the worst happen? If you haven't, you're not alone – in fact, people are more likely to insure their pets than themselves! Key Wealth can advise on the best life and business protection policies for you or your business, including life insurance, shareholder protection and income protection.
Mortgages
Buying a property is one of the most stressful experiences many people go through in their lives. On top of the stresses of hunting for the right property, navigating estate agents and solicitors, and the logistics of the move itself, there's also the confusing world of mortgages to contend with. Key Wealth's mortgage advisers can give you independent advice on the best mortgage products for you, impartial from any bank or lender.
Savings and investments
The Key Wealth team can advise on a range of savings and investments products, taking into account your individual goals and needs and help you make a decision on the best way to invest your assets.
Pensions and retirement planning
Understanding the range of pensions and retirement options available can be confusing – and we're firm believers that you're never too young to start planning for your retirement. Key Wealth can help guide you through the best options for you, including equity release, pension schemes and the options available to you when you do eventually retire.
Wills
Have you thought about your will yet? It might seem like a morbid subject, but planning what happens to your estate after your death is important. If you die without a will, the Government will decide what happens to your estate and depending on your circumstances, it may not be in accordance with your wishes. The only way to ensure your estate is distributed in accordance with your wishes is to have a regularly reviewed will in place. Key Wealth can support you through this process, including helping understand areas such as inheritance tax, children's trusts, probate and power of attorney.
Get in touch
To discuss your financial planning requirements, get in touch with the friendly Key Wealth Management team at the details below:
Tel: 0191 5661984
Email: info@key-wealth.co.uk