Looking for accountants in Washington?
1st February 2016
Looking for accountants in Washington?
Our Sunderland base means we are ideally placed to serve businesses seeking accountants in Washington, Tyne and Wear.  If you are a new, established or fledgeling business in areas such as Fatfield or Washington Old Town or based in one of the many industrial estates such as Swan, Pattinson, Crowther or Armstrong then we think TTR Barnes could be just the accountant you're looking for.  Take a look at some of the reasons why.
We already act as Accountants in Washington
Our heritage and history as one of the largest and most qualified accountancy firms in Tyne and Wear means that we already serve businesses from all across the region – not just those based in Sunderland.  We already have a number of clients on our books who are located in Washington and these vary across all sectors; from industrial to manufacturing to retail.
We visit our Clients
We are not one of those accountancy providers who stay rooted to their offices, seeing clients when it suits us.  Our proactive stance means that we are happy to visit our clients.  In fact, we find it really beneficial to get to know a business better.  Walking in the shoes of our clients gives us a depth of understanding that doesn't come from looking at a set of accounts.
We believe in Proactivity, Personability and Value for Money
An accountant who doesn't come to you with ideas isn't an accountant – they're a bookkeeper.  Regardless of whether you're looking at accountants in Washington, Seaham, South Shields or any other part of the North East, the values sought in a good accountant should be the same.  We see ourselves as much more than just an accountant to our clients – we are their business advisor, their business growth partner and their confidante.  This comes from developing deep and considered relationships with each of our clients to be able to define exact service provision depending on their needs. We are then able to apply our knowledge across our
services
to getting the best financial performance for clients.
If you are looking for an accountant in Washington and would like to speak to us about how we can help, please contact our New Business Director, David Cook, who would love to take you through how we can support your business. TTR Barnes is based at its head office, 3-5 Grange Street, Sunderland.  You can also telephone us on 0191 567 0304.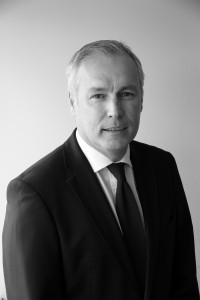 0191 567 0304