Stacey Martin (ACCA), Practice Manager
Back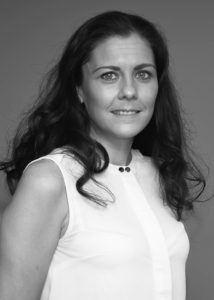 ground: After working in legal administration, Stacey started her accountancy career in 2004 commencing the AAT qualification with an independent practice and completing this with Armstrong Watson. Following this, she joined RMT where she completed her ACCA qualification. After seven years at RMT as an accountant and senior auditor, Stacey had her own business for a few years before joining TTR Barnes in April 2018 as an Accounts & Audit Senior. With a passion for organisation and systems, Stacey then changed roles and became the Office Manager for TTR Barnes in October 2018.
Specialisms: Audit and limited company accounts for a broad range of industries, systems and processes, organisation and legislation.
Most likely to spend the weekend: Exploring the countryside with the dogs, watching a Corrie omnibus or eating my body weight in delicious food!
Email: stacey.martin@ttrbarnes.com