TTR Barnes strengthens Tax Department with two appointments
10th May 2022
The Tax department here at TTR Barnes is delighted to announce the promotions of two team members. The moves will support our continued commitment to the breadth and quality of services offered within the department.
Scott Laight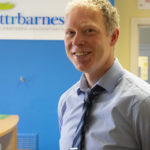 Scott Laight has been promoted to Tax Manager after a number of years providing tax services to clients.  Scott is a valued member of the team and we are thrilled to announce his appointment with immediate effect.  We caught up with Scott to chat about his new role.
Q: What are you looking forward to most within your new position as Tax Manager?
A:  For me, the opportunity to liaise with clients is key.  In this role I will be able to develop the ways in which we communicate with clients and deliver personal interaction points.  I'm also looking forward to working on a deeper level with the other departments within the firm and supporting continued collaboration.   Ensuring a continued commitment to excellence in service delivery is a key goal for me and I am excited to incorporate this into my key responsibilities.
Q:  Why do you choose to work in tax?
A:  The problem-solving side is appealing to me.  Being able to spot efficiencies and better solutions for clients is extremely rewarding.  I always had a strong background in maths and finance before moving into an initial accounting position at Ernst and Young.  I soon realised that the application of law and compliance within tax was where I wanted to focus.
Q:  What are the best things about working in tax?
A:  The variety of tasks is a very enjoyable part of the role for me.  No two days are the same due to the variety of clients and sectors that we deal with.  I also appreciate the local nature of our clients, as you can follow businesses within the North East and see the impact of the work that you have done.
Q:  The tax landscape has seen a number of changes throughout the pandemic, how do you see it evolving going forward?
A:  Tax mitigation and an understanding and application of the changes that occurred during the last two years will be key for both businesses and individuals.  Many businesses are facing supply and staffing issues at the moment.  This, combined with the financial hardship felt by many at the moment will mean an increased focus on profitability and tax mitigation.   The pace of change of tax amendments at such short notice that we have seen recently means that reactive tax work and staying abreast of legislation and associated software will be key.  I do not expect this pace to change in the short term given the current cost of living increases as the government is bound to make economic adjustments in response to this.
You can see Scott's bio here
Rachel Harrison
Valued team member Rachel has also been promoted to Tax Assistant and will support Scott and the team with service delivery within the team. Up until now, Rachel has worked within the administrative support department within the firm.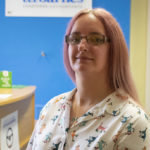 Rachel had this to say about her new role,
"I am thrilled and excited to be taking up this new responsibility within the TTR Barnes firm.  I find the investigative nature of tax highly rewarding and adore the increased interaction you have with clients in the department.  I am looking forward to contributing to excellent service for our clients as part of the team."
You can see Rachel's bio here
Speak to one of our expert team by clicking here.
All information correct at time of going to print/live and on the best knowledge and understanding of the author at the time. This article is for general information only and does not constitute financial advice or recommendations for individual circumstances. No responsibility is taken for any actions taken on the base of the information within this article.