John-Paul Aitken (AAT), Audit and Accounts Executive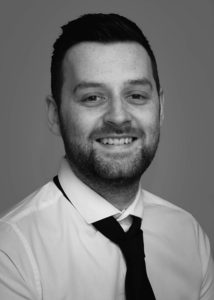 Background: John started his career as an apprentice at Blu Sky Chartered Accountants, before  moving to 1st Cloud Accountants where he become fully AAT qualified before going part time and achieving a degree in Accounting & Finance from the University of Northumbria. John joined the team in February 2019.
Specialisms: John's work mainly involves Accounts Preparation, however he also assists in other areas when needed. John is certified in many accounting softwares, including SAGE, Xero and Quickbooks.
Most likely to spend the weekend: John likes to play and watch a range of sports from football to cricket and is a season ticket holder at Sunderland. He is also heavily involved in a number of annual sporting charity events which take place during the summer months.
Email: john.aitken@ttrbarnes.com