Allan Smith (MSc, BSc, FCCA), Senior Management Accountant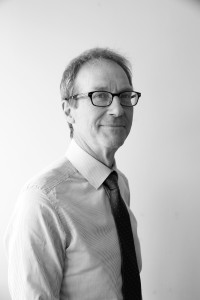 Background: Allan studied a degree in Maths and Physics at the University of Leeds before training as an accountant with Jennings Johnson in Sunderland. He then spent a short time in local government where he gained his ACCA qualification, before moving back into practice in 1986 with Thorne Thurlbeck and Nairn, one of the predecessors of TTR Barnes.
Specialisms: Allan has specialised in management accounting and business planning. He has an in-depth knowledge of computer based accounting systems for SMEs, particularly Sage which he has worked with since 1987. During his time at TTR Barnes, Allan gained a M.Sc. in Computer Based Information Systems from Sunderland University to help support his I.T role within the firm.
Most likely to spend the weekend: Cycling! A keen cyclist, Allan swaps his suit and tie at the weekend for full-on Lycra. He is currently cycling his way through a bucket list of climbs that have been used in the Tour de France.
Email: allan.smith@ttrbarnes.com